News Item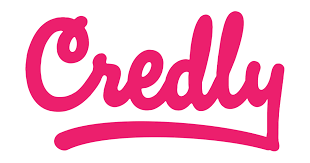 TechKnowledgey® Launches New Digital Credentialing Initiative with Credly!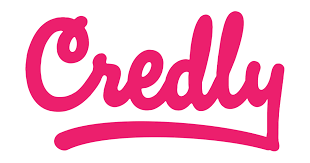 "By providing a secure, digital representation of TechKnowledgey® certifications, our students can more easily manage, share and make use of their credentials within their networks, across social media platforms and on their resumes," said Tor Hansen, Co-Founder and Managing Director of TechKnowledgey®.
"For employers, our new digital badges make it easy to identify individuals with the professional skills they need to build an effective workforce and to verify that those skills are relevant and up-to-date," added Nadine Hansen, Co-Founder and Chief Executive Officer of the Registered Training Organisation (RTO ID 41214) division of TechKnowledgey®.
TechKnowledgey® is working with Credly, the digital credentialing leader, to provide digital badges. Credly collaborates with top global training providers, credential issuers, associations and academic institutions that are similarly focused on the power of verified skills and achievements. Credly transforms knowledge, skills and achievements into digital credentials that empower individuals to connect with learning and career opportunities.
"Businesses are now keenly aware of the direct connection between the skills of their employees and the growth potential of their company," said Jonathan Finkelstein, CEO of Credly. "Digital credentials like those offered by TechKnowledgey® help employers make better human capital decisions, while ensuring individuals achieve their full professional potential."
Everitas, Australia's leading digital credentialing consultancy and Credly representative in the Asia Pacific region, provided local support to TechKnowledgey® in the development and launch of their digital badging program. For more information about the TechKnowledgey® digital credential program, visit:
https://techknowledgey.edu.au/professional-development-training/our-digital-credentials.cfm
About TechKnowledgey®
TechKnowledgey® is a market-leading consultancy, specialising in:
Adult Learning & Education; and

Corporate Communications.
For the past 19 years, we have been helping our clients to develop and empower their staff, maximise their performance in the market place – and stay ahead of the crowd. Our clients come from all industries, in all sizes, and represent both the public and private sectors. We are based in Melbourne, but deliver our services throughout Australia – and internationally.
TechKnowledgey® at a glance:
Professional skills development

Management skills

Leadership skills

Communication Skills

Business Skills

People Skills

Nationally Recognised Training

BSB41515 Certificate IV in Project Management Practice

Superseded by and equivalent to BSB41515 Certificate IV in Project Management Practice

BSB51415 Diploma of Project Management

Superseded by and equivalent to BSB50820 Diploma of Project Management

Flexible delivery
Visit www.techknowledgey.edu.au to learn more.
About Credly
Credly is helping the world speak a common language about people's knowledge, skills, and abilities. Thousands of employers, training organizations, associations, certification programs, and workforce development initiatives use Credly to help individuals translate their learning experiences into professional opportunities using trusted, portable, digital credentials. Credly empowers organizations to attract, engage, develop, and retain talent with enterprise-class tools that generate data-driven insights to address skills gaps and highlight opportunities through an unmatched global network of credential issuers. Visit www.credly.com to learn more.
Contact:
learning@techknowledgey.edu.au
03 8539 4866