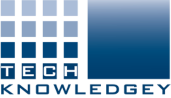 Document Writing Essentials: Course Synopsis
Effective workplace writing skills are a key competency for any professional. This course focuses directly on improving your formal writing skills, and increasing your efficiency in producing documents.
Document Writing Essentials begins with an examination of the development cycle, focussing on how to scope the need in greater detail, researching to match your scope, structuring to suit your content, and managing review and sign-off processes efficiently. We then move on to explain and develop skills with a number of key topics in grammar and expression. The major document types examined in this course are short reports, email and presentations. Throughout Document Writing Essentials, you will be presented with ongoing opportunities to integrate your knowledge and develop your skills through practical writing activities.
At the end of this course, your documents will be concise, sharp and focused.
Upon successful completion of this course, participants will be able to:
Approach each writing project confidently;

Use an ordered and streamlined development cycle to complete each writing project to deadline;

Define and fix their document's scope at the beginning of the process;

Manage stakeholder involvement and contributions more effectively through the development cycle;

Control the quality of their documents more directly, in terms of grammar and expression; and

Understand the conventions and forms of short reports, email and presentations.
The target audience for this course is high-potential employees who are looking to maximise their contribution to technical and business communication, and collaborative project work.
Course duration: 2 days
Enquire Now
Course Enquiry
You can send us a message with the form below to get more information on Document Writing Essentials or details on alternate courses if there are currently no dates available. You may also make a Corporate Enquiry.