Professional Development Training Courses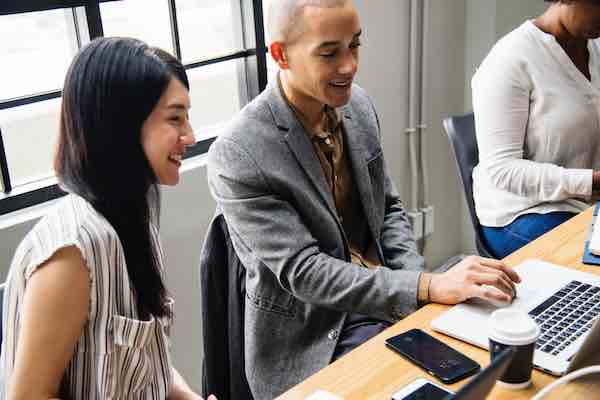 Business Development courses are essential for key staff in the 21st Century. As the global business environment continues increasing in complexity, there is an increasing demand for people with business development skills.
Organisations can often struggle to fill business development roles as it can cover a multitude of areas. People working in those roles usually require comprehensive training and experience.
By completing a business development course, you will increase your career prospects, and your effectiveness in your existing roles. The course will provide you with the skills and knowledge required to improve business results.
Business Development Essentials
This business development course covers all the essential elements of business development. You will learn how to identify new business opportunities, and develop strategies to expand your client base. You'll understand how to identify potential clients, drive the sales cycle with proven prospecting methods. You'll learn to use a range of communication strategies and plans to build key relationships with clients. You will generate value for the business!
A key problem for businesses is properly setting and managing the expectations of clients. This course will empower you to communicate effectively with clients. You'll be able to clearly define their needs and explain solutions to them in a way they will understand. That way you are properly setting their expectations so they will not be disappointed.
In the modern business environment, business development is no longer the sole domain of key personnel or dedicated areas within the organisation.
Enrolling staff in a business development course can pay dividends for any organisation. With business development knowledge, staff working in all areas can help to improve the business prospects of their organisation.
This course covers all of the essential elements of business development, including: driving the 'sales cycle', relationship building with the client and generating value. In each of these areas, we take best practice ideas, and apply them to your desired outcomes. Training is targeted to your specific context and role, and your skills are developed through targeted activities.
Upon successful completion of this course, you will be able to:
Understand the various stages and activities associated with the sales cycle;
Produce a plan for implementing the sales cycle effectively in their own context;
Recognise the features and value of strong client relationships;
Communicate effectively with clients to define needs and explain solutions;
Confirm understandings and establish agreement with clients; and
Explain the relationship between service delivery and business development.
Non-Accredited Training suitable for professional development.
Click here for TechKnowledgey's Standard Terms & Conditions for Corporate Solutions.